Newsletter - Summer 2023
STAFF NEWS - LEAVERS
Dr Chris Jacklin (GP Registrar) and Dr Anna Hendry (Foundation Doctor) will soon be moving onto their next placements at Harrogate District NHS Foundation Trust and we wish them well in their continued training.
Sister Rebecca Blackburn has been appointed as a Clinical Services Manager at Yorkshire Health Network. This is a fantastic new role for her and whilst we will miss her very much we are looking forward to working with her in her new collaborative role.
Jane O'Beney one of our Data Analysts is retiring this summer and she will be a huge loss to the practice; however we hope that we will still see her as she will return for holiday cover as needed.
Louise Barrett our Dispensary Manager/Patient Services Manager is leaving us to go to university to train to be a teacher – we wish her every success on her new career path! Louise, Jane, and Rebecca pictured.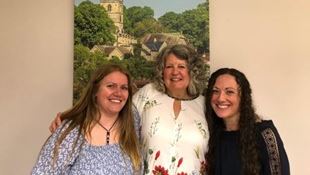 STAFF NEWS - STARTERS
We will soon welcome Dr Tom Fowler-Roughton (GP Registrar) and Dr Emily Evans (Foundation Doctor) to the practice. We hope that they will be very happy in their placements at Beech House Surgery.
Nikki Tremble has joined the team as Dispensary Manager and has a wealth of experience from working in community pharmacy. In addition, Jane Higgison has joined us as a Dispenser, a role that she is picking up like a duck to water!
Leanne Fuller is moving roles within the practice from the Dispensary to the Data Team which means that we are keeping her knowledge and experience within the practice and she is learning new skills.
Sister Jo Banks has joined us as a Practice Nurse. She is a fantastic addition to our nursing team and has lots of experience in this role, as well as being a Health Visitor in a previous role.
Di Randle, one of our Medical Receptionists has recently qualified as a phlebotomist and will be working a dual role going forwards – congratulations Di 😊
And last but not least, Rachael Powell (nee Ellis) is returning from maternity leave in August to resume her role as Patient Services Manager – welcome back!
We would like to take this opportunity to say a big thank you to the leavers for all their service to the practice, and to welcome the new starters to the practice team!
PRIMARY CARE NETWORK (PCN) STAFF
These are staff who work across the practices in Knaresborough and Rural PCN
We will soon be welcoming a new Digital and Transformation Manager
YHN (Yorkshire Health Network) our GP federation have been working at Beech House on a Saturday and Sunday for some time now, offering GP and Nurse/HCA appointments outside of normal practice hours. Appointments are booked through reception and are available for all patients in the area and not just limited to Beech House patients.
SERVICES - TALKING THERAPIES
Talking Therapies is a national NHS programme designed to increase the availability of talking therapy treatments recommended by the National Institute for Health and Clinical Excellence (NICE).
Significant events like bereavement, unemployment, relationship breakdown, traumatic events or even stress at work can lead to difficulties requiring help and support. Problems with low mood and anxiety can develop and make it difficult for us to cope with life's daily demands. Patients can self-refer by completing an online referral form:
www.northyorkshiretalkingtherapies.co.uk
Assessments are undertaken over the phone and you will be advised about the right help within the service. Where Talking Therapies are not the most suitable service, they will signpost to alternatives where available.
We have a Talking Therapies Practitioner working in the practice every Monday.
SERVICES - FLU AND COVID UPDATE
We will be receiving our supply of flu vaccines at the end of September. If you are eligible, we will be in touch to arrange booking into one of our clinics.
At the time of writing, it is not clear whether we will be carrying out autumn covid boosters in the practice or if these will be done elsewhere in the community – more information to follow!
SERVICES - BLOOD TESTS (PHLEBOTOMY)
The new bloods service at Chain Lane Hub is going well – this service is run by Harrogate and District NHS Foundation Trust.
The service is open from 07:30-11:00 Monday to Friday.
Please note that you MUST have a printed ICE form and take this with you as they cannot take blood without.
Ample free car-parking, wheelchair friendly, seated waiting area, experienced Harrogate Hospital phlebotomy staff.
PATIENT PARTICIPATION GROUP (PPG)
Who are we?
We are a group of patients who wish to support and promote all that the Practice does. We have approximately four meetings a year including our AGM. Any patient of the Practice is welcome to attend the AGM which is held in September. We publish/advertise the date approximately a month in advance.
The PPG can be contacted through – beechhousesurgery@nhs.net – Please mark your email with the heading "PPG".
The PPG support all sorts of projects within the practice – recently members worked with the practice to prepare the wonderful beech tree mural in the waiting room. This matches the practice logo, which you will see on our new signage at the front of the building when you approach from Stockwell Road.
There are more plans in place to enhance the waiting room – have a look next time you are in the practice. 😊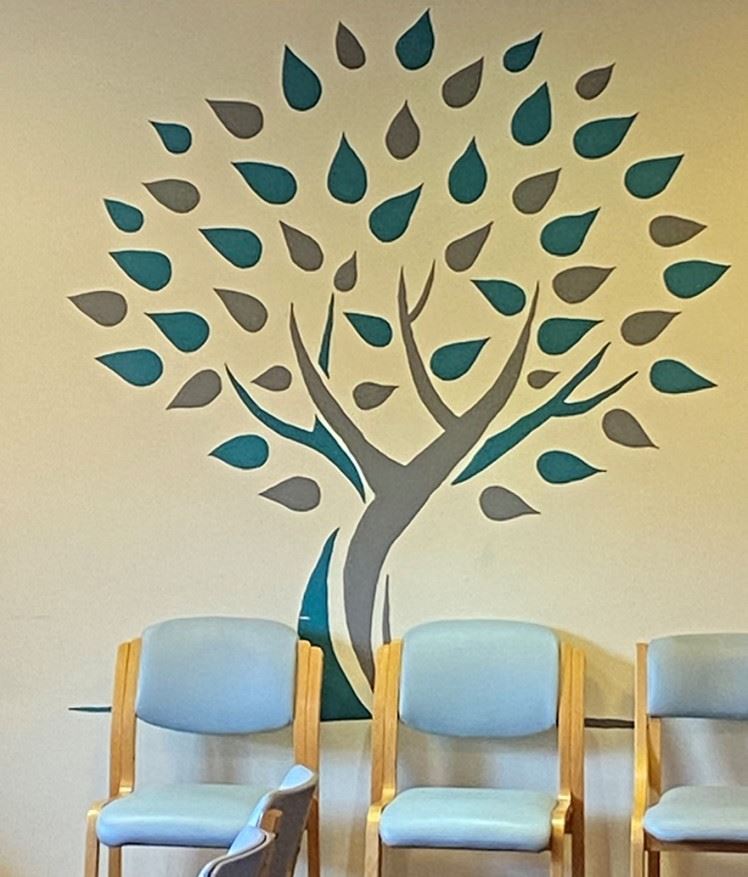 FUTURE CONTENT
Please let us know of any particular topic that you would like to see featured in our next Newsletter.
AND FINALLY…..
Beech House Surgery – Patient Participation Group
BOOK SALE

If you have any good quality books that you would like to donate they would be very much appreciated. Our supplies are running low!
The money raised by the sale of these books goes towards improving the practice for our patients and in the past has been used for things like recovering chairs in the waiting room.