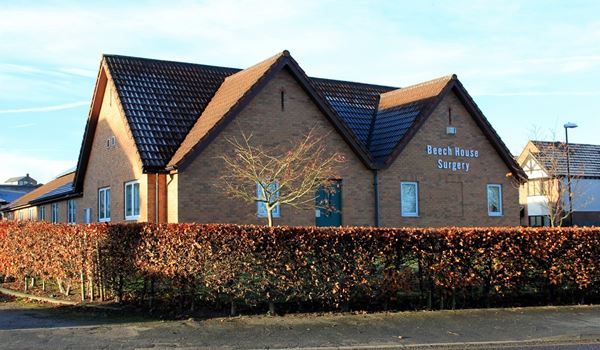 Welcome to Beech House Surgery Knaresborough
We are a friendly, welcoming, and supportive practice located in the market town of Knaresborough on the edge of the beautiful Yorkshire Dales within easy distance of Harrogate, York, and Leeds. We have a large free carpark onsite for the use of our patients.
Beech House Surgery has 4 GP Partners who are supported by our wider clinical team including an Advanced Nurse Practitioner, Practice Nurses, Health Care Assistants, First Contact Physiotherapists, Clinical Pharmacists, Pharmacy Technicians, Social Prescriber Link Workers and a Health and Wellbeing Coach. In addition to we have a Community Midwife who does regular clinics and we work closely with local Community Nursing teams.
The practice has a long history of training and we are delighted to be able to help train the clinicians of the future. We have GP Registrars, Foundation Doctors and Medical Students working with us in the practice.
We are proud to provide comprehensive NHS primary care services to our registered patients and we are focused on providing the best possible care at the highest quality. Our premises are purpose built and well equipped to deliver safe and effective care.
Enhanced Hours and Practice Training Afternoons/Bank Holiday Closures
Please note that we are closed on Bank Holidays
When we are closed.....
The surgery is closed on normal Bank Holidays and approximately 4 afternoons per year for staff training.
When the Surgery is closed, call NHS 111 for non-medical emergencies and 999 for medical emergencies (including chest pains and shortness of breath).
Enhanced hours surgeries are intended to accommodate those people who cannot easily attend the surgery during our normal opening hours. We respectfully ask patients who are able to attend during normal surgery hours to reserve these extended hour surgeries for those who are unable to do so.
Monday and Wednesday 6:30pm to 7:30pm - Weekly appointments with GP's. (NB: We are only open for pre-booked appointments during this time)
Dispensary and Prescription Ordering
Changes to Dispensary phoneline times and availability:
We will be changing the times you can contact our Dispensary at the surgery from Monday 4th December, to between the hours of 10:00am – 12:00pm only.
Moving forwards, will be unable to take medication requests over the telephone and ask that you use one of the other ordering methods available.
These include, the NHS app, System Online (please ask at reception for login details and setup), or using a paper repeat slip (usually given out by your Pharmacy upon collection of your medication).
We believe this will help increase efficiency in how we deal with your queries and requests in the future.
We would like to thank you for your cooperation and understanding in advance.