CLICK ON THE LINK ABOVE TO ORDER YOUR REPEAT PRESCRIPTION ON LINE IF ALREADY REGISTERED
If you are unable to order your repeat prescription online then you can email the Dispensary:
MEDICATION ORDERING CHANGES
As the pandemic restrictions have been lifted, Beech House Surgery will no longer be accepting requests for patients from pharmacies and appliance contractors in line with the Harrogate CCG.
This change will take affect from 1st May 2022.
Patients can order medication:
Via the NHS App or SystemOnline App
Clicking 'Order your repeat prescriptions online' above (if registered online)
Emailing beechhouse.dispensary@nhs.net
Providing a completed repeat slip to the surgery
Vulnerable patients can receive support with ordering and obtaining medication from their local pharmacy.
If you feel you would benefit from this support, please contact your local pharmacy who will liaise with Beech House Surgery.
Repeat Prescriptions
Repeat prescriptions can be arranged by calling into the surgery and dropping the slip into the box in the foyer. Our qualified dispensers' will check your request to ensure that:
the item is available on a repeat basis
the correct dosage is administered
whether any scheduled health checks are due
To ensure that your prescription is ready for collection please allow 48 hours to enable the dispensers' to order the drugs and make up the prescription.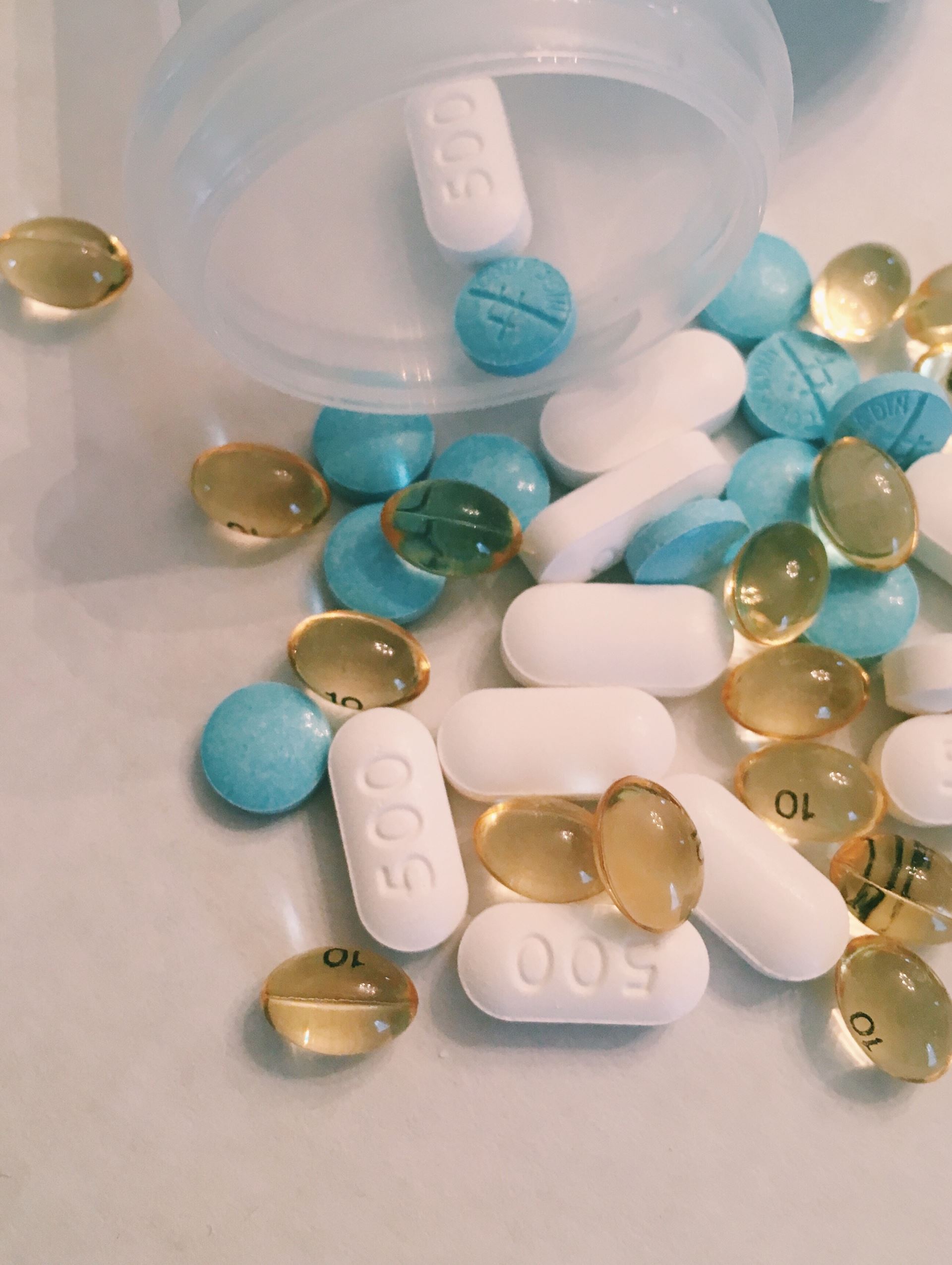 Over The Counter Medications - From October 1st 2020
For those patients who are not shielding or self-isolating due to Covid-19 your GP will no longer routinely prescribe medicines for minor health conditions. It's easy to get advice and medicines from your pharmacy without a prescription and no appointment is needed. Visit www.prescriptionchanges.co.uk to find out more.
This message is brought to you by North Yorkshire CCG.
We hope this will prevent those patients with minor self-limiting conditions attending GP appointments unnecessarily. It will also mean typically low cost items can be purchased over-the-counter and save the NHS from paying what may be comparatively higher costs.
Dispensary
Our dispensary is available as a service to our patients who live more than one mile from a chemist.
The dispensary is open from 8:30am to 6pm during surgery hours to allow dispensing patients to collect their medication.
Queries - If you are unable to get into the surgery and have a query, please email: beechhouse.dispensary@nhs.net
Alternatively, please ring between 10.30am - 11.30am or 2pm - 4pm only please.
Medicine Cabinet
We feel it is important that all families should keep a reasonably stocked medical cabinet at home to deal with minor ailments.
Please read the instructions and cautions on the medication before you decide to use them and consult your community pharmacist if in doubt.
Remember all medicines should be stored in a box or cupboard with a lock and kept well out of the reach of children. Always check the expiry dates on medicines.
Please click on the link to see suggested items: Medicine Cabinet
Prescription Fees
Help with NHS costs
In England, around 90% of prescription items are dispensed free. This includes exemptions from charging for those on low incomes, such as:
those on specific benefits or through the NHS Low Income Scheme
those who are age exempt
those with certain medical conditions
More information is available at NHS Choices
NHS Charges
These charges apply in England only. In Northern Ireland, Scotland and Wales prescriptions are free of charge.
Prescription (per item): £9.65
12-month prepayment certificate (PPC): £111.60
3-month PPC: £31.25
If you will have to pay for four or more prescription items in three months or more than 14 items in 12 months, you may find it cheaper to buy a PPC.
Telephone advice and order line 0845 850 0030
General Public - Buy or Renew a PPC On-line
There is further information about prescription exemptions and fees on the NHS website.
Hospital Requests
When you are discharged from hospital you should normally receive 7 days' supply of medication.
On receipt of your medication requirements, which will be issued to you by the hospital, please bring this to the surgery or post via a stamped addressed envelope before your supply of medication has run out.
Hospital requests for change of medication will be checked by the GP first, and if necessary your doctor will issue you with a prescription. The Practice will endeavour to issue you with your prescription on that day, but it cannot be issued until your medical details are checked by the doctor, your prescription should normally be ready by 4pm on that day, or you may be advised to attend the next day.
The doctors will review your medication, regularly, which may involve changes to your tablets, in accordance with current health Board policies. Please be reassured that this will not affect your treatment.
Drugs Requiring Monitoring
Some drugs prescribed (usually) by hospital consultants require regular monitoring normally via a blood test or other test sample. The frequency of these tests varies dependent on the particular drug being prescribed. Normally, these drugs are initiated by a secondary care consultant and monitoring tests are completed in their clinics. However, when patients are passed back by their consultant into the care of their GP, it is the GP who becomes responsible for the monitoring process.
We have systems in place in the surgery to ensure, as far as possible, that monitoring tests are completed at the appropriate time. However, we have found that some patients do 'slip through the net' and tests have not been completed as regularly as advised in the guidelines. Where this is the case it may not be possible to reissue a full 28 day supply of a drug until tests have been completed and the results reviewed.
We urge patients who have been placed on one of the drugs requiring regular monitoring to make themselves aware of the specific test regime for the drugs that they are on. Patients should call the surgery if they feel that their tests have not been completed when expected—whether they are under care of their consultant or their GP.